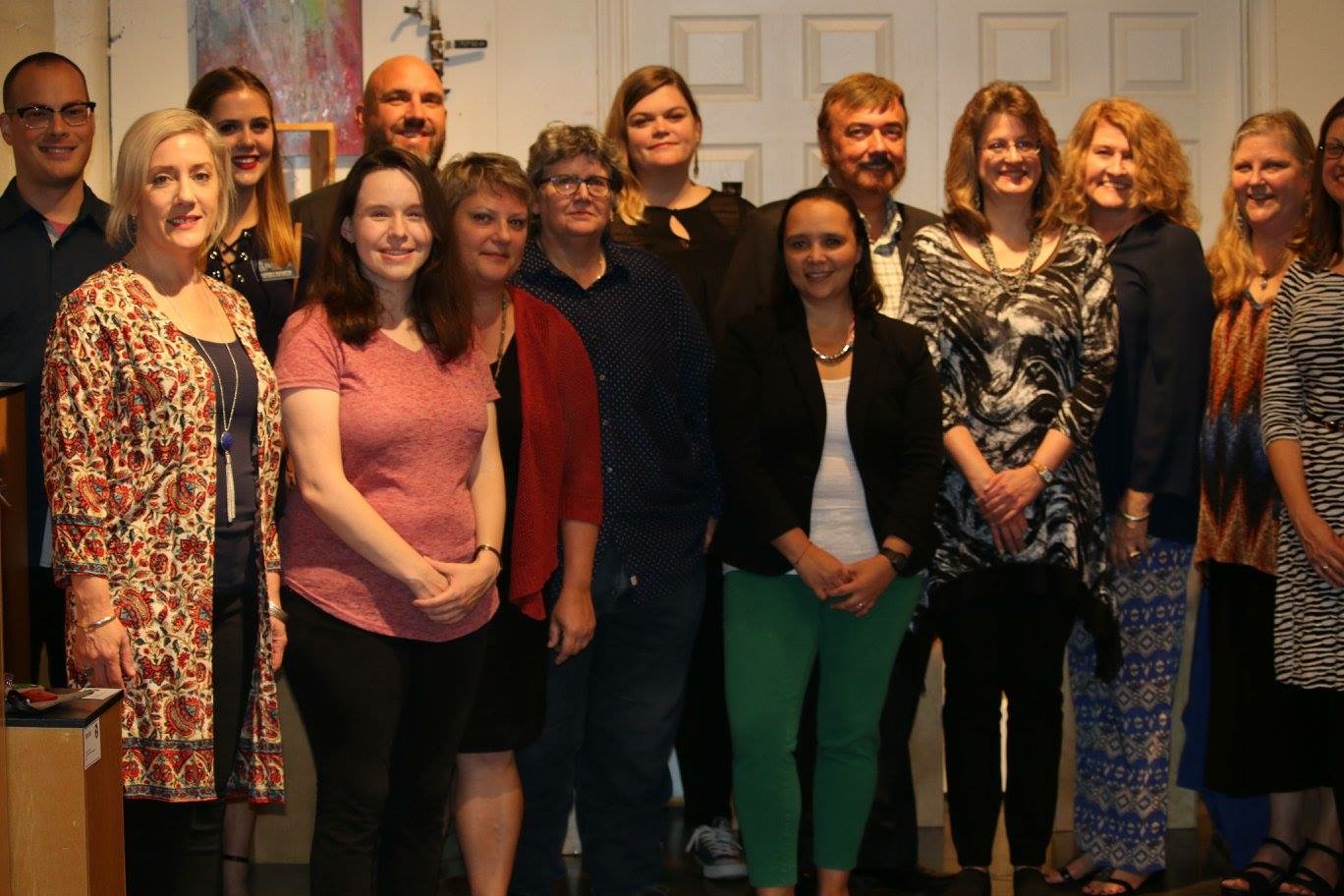 Greetings Art Educators!
I am so excited to be representing you all as the TAEA President. We had our annual Fall Professional Development conference in October 20-22, 2016. We had a wonderful time being together at Watkins College of Art, Design & Film in Nashville, TN. A big thank you to Donna Anderson, TAEA Past-President, for her work on putting together the conference.
Mid South Ceramics/The Clay Lady hosted our awards reception at their studios in Nashville. We had amazing art educators being honored for their contributions to Visual Art Education in Tennessee. Thanks goes to Kathy Dumlao, our President-Elect, for her work on putting together the awards.
We had two keynote speakers at this year's conference. Debra Reeve, our Executive Director at NAEA gave us wonderful inspirational talk leading us to tell our Art Story and bring in our colleagues to join us in TAEA/NAEA. Michael Bell gave us an energetic talk on his school and professional artist life. Watkins also gave us really nice reception on Friday night.
In addition to all this, we had hands on workshops and supersessions!! It was such fun to get to work on art during this conference. It was also a great time to network with such quality art educators and learn from them just by talking at breaks to the Supersessions bringing us great lesson ideas and important information on what is going on in our State.
I urge you to make an effort to come to the conference in Memphis next year! What a great creative town to host our conference. Bring your colleagues even if they are not TAEA members. Let them know all the benefits you have from being a TAEA/NAEA member. I also hope you will contact any board member or me if you want to help out the organization in any way. We are open to ideas and volunteers!!
Looking forward to the Regional Professional Development conferences this spring semester. Look on this website for more information. We will be having division level profession development also, so keep an eye out for more on these.
Janis Nunnally
TAEA President